PERFORMANCE FOR THE DEAD ANNIVERSARY T
The Complete Fandango
The Fandango began as a way to have those "put me on your mailing list" requests pay for themselves. It has been in continuous publication since 1983, Vol. 1 #1 and has found its way into the Museum of Modern Art Library and other prestigious collections. Get a complete set from the first to the latest issue at time of order.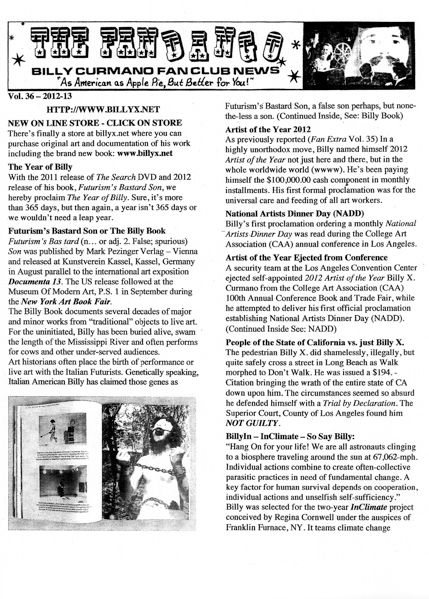 The Complete Fandango
$150.00 plus shipping.
XART Audio Compact Discs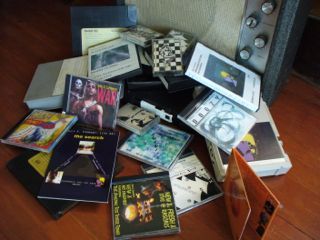 Art Works USA is home to XART Audio (eXperimental Art Research Terminal) with a long history of independent sound recordings.
All titles $15.00 shipping included:
Check us out at CD Baby
WAR!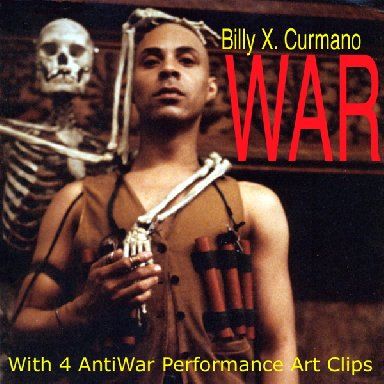 WAR
Well, I read about a baby
that was wounded by a bullet
that was meant for her
Momma.
The young soldier that shot her
had nothing against her.
- While we were waging WAR.

From Wagin' War, Billy X: Solo Set (CD).

This DVD is a hand made one-off, burned and not replicated. Billy X. comes by his overall anti-war and social justice themes honestly. He's witnessed the stupidity and horrors of war on two continents, the insides of a jailhouse looking out and the poverty that grips our world.
Contains 4 clips:
Midnight Babylon, 13' 00", An episode of Post Traumatic Stress, 1985.
Tiger Cage Sequence, 13' 30", Live Art focusing on the plight of political prisoners shot on Super 8 Film, original music: Fly Agaric, 1973.
Nicaragua Selects, 13' 00", Vietnam Veterans Against the War Delegation to Nicaragua during the Contra War, Videographer: Mic Terry, 1986.
Say Son, 03' 00", Live Winona Arts Center performance combining The New X Art Ensemble featuring the Amazing Tess Toster Tones with the John C. Paulson Group in a free jazz summit, Videographer: Ian Smith, 2004.
WAR DVD $125.00 plus shipping.
Other DVD's, writings and art objects are often used to document Billy's extreme performances and include objects cataloged by the Museum of Modern Art. Direct inquiries to billyx.net@gmail.com
X3C Polluted Water Wear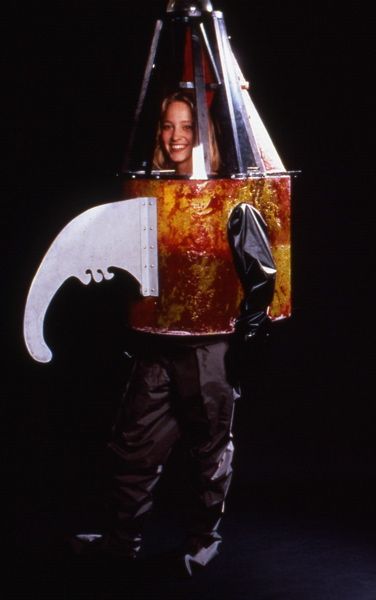 Lovely Laura Vinroot models the latest in Polluted Water Wear from the Curmano Collection. The X3C was inspired by Billy X. Curmano's 2,367.4 mile swim of the Mississippi River as both performance and environmental statement.
Like much of his output, the X3C is more satirical than practical, none-the-less it has been featured in several films and exhibited along with other Objects Collected and Created in the Course of a Swim.
© 1995 Billy X. Curmano
Mixed Media: Wood frame, fiberglass shell, shatter-proof plastic cockpit, shoulder length waterproof PVC gloves, stocking foot waders, brushed aluminum keel, stainless steel bolts and silicone seals.
Size: Small
Model: Laura Vinroot - Photographer: Jerry Blow
The X3C is a signature work of art and requires The Artists' Reserved Rights Transfer and Sales Agreement. Contact Art Works USA for details.
Suggested Retail: $50,000.00 plus shipping and handling 
Help Keep Fine Art/Live Art Alive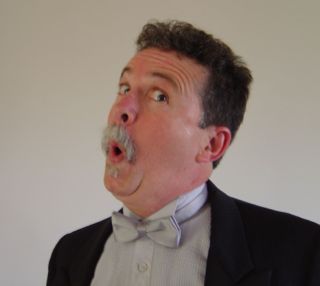 Donations keep Fine Art/Live Art Alive and Billy riding high on the hog.
_